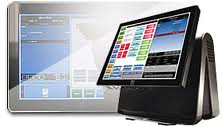 Silverware SE POS
has been empowering hospitality professionals for two decades. Intuitively designed with efficiency and speed in mind, SE is a full-featured point-of-sale and restaurant management solution designed for independent restaurants and small chains that are focused on streamlining their operations and reducing their costs.
please click on the
Silverware POS PDF Document







Hardware Partners
Chase McKay always wants the best equipment for our customers. This ensures a good experience for the customer and we believe if it's good for you, our customer, it's good for us. That's why we use POS equipment from such well known names as Epson, MMF, Metrologic, Posiflex, just to name a few.


SilverWare SE POS

| | |
| --- | --- |
| | Serving up state-of-the-art management information systems for the food and hospitality industries since 1992. |

SIMPLICITY

Intuitively designed with efficiency and speed in mind, SilverWare's complete point-of-sale and restaurant management solutions give your staff the ability to perform time sensitive tasks, while customizing the software to accommodate all scenarios. Effortlessly split checks, send internal email messages and change the menu on the fly with SilverWare's all-in-one solution.


TABLE MANAGEMENT

Gain the peace of mind you deserve with SE's complex table management features. Tailor and edit floor plans, enhance customer service and capitalize on real-time features to stay in control of your restaurant. Silverware's fully integrated reservation application makes it easy to organize advanced visits, track preferred client preferences, display special notes and manage walk-ins.



GUEST RELATIONS

With SE's customer management solutions constantly adding to your client base, sit back and watch your revenues soar. Empower your staff with the tools to attract new customers, while keep your existing ones satisfied, by introducing incentive programs and credit options to corporate clients. Our simple and effective gift card application is proven to increase revenue and cash flow, while giving your customers the novelty of promoting your brand.



YOU'RE IN CONTROL

Equipped with a powerful reporting system designed to maximize potential and profitability, SilverWare's extensive built-in reports put you on the frontlines of your operation at all times. Send vital business data, track employees' time and attendance, safeguard profits and troubleshoot the system by allowing SilverWare's multi-level solutions to do all the heavy lifting.